Monday, July 13 2015 10:05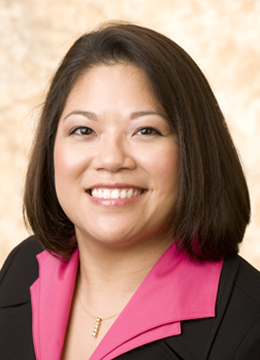 Vose Law Firm LLP is pleased to annouce that Jessica K. Hew has joined the firm as a partner.
Jessica brings more than twenty years' experience to her general civil and commercial litigation practice, where she has proven to be a highly versatile civil litigator with jury and bench trials and appeals in various facets of the law, particularly with complex litigation, in Florida state, federal and appellate courts. She has experience in administrative law complaints and litigation, including before the Florida Real Estate Commission, Department of Business & Professional Regulation, Board of Accountancy, and Florida Bar. In her litigation practice, Jessica has represented parties in matters involving commercial, real estate, title insurance, homeowners and condominium associations, declaratory action, civil rights, bankruptcy, torts, discrimination, labor, insurance defense, construction, copyright, trademark, intellectual property, family, probate, slander/defamation, adversary proceedings, securities, commerce, domestic violence, collections, partnership, workers' compensation insurance, tax, corporate, landlord/tenant, shareholder derivative suits, and qui tam matters. Jessica is well versed in case management, particularly management of high volume electronically stored information and complex litigation.
During her career, Jessica has provided transactional support for clients, including wills and personal documents, contracts and business enterprises, and represented and counseled multi-state corporations and partnerships in asset protection, governmental compliance, tax, and corporate law to anticipate and evaluate situations for client protection. Throughout her career, she has represented a variety of individuals, partnerships and companies in a wide range of industries, including hospitality, technology, healthcare, real estate, banking, and financial. Jessica also served as a Staff Attorney for the Circuit Court, serving the Civil, Family and Felony Divisions, where she reviewed and evaluated court filings and attended hearings to aid the judiciary on points of law, including evidentiary issues, with drafting of orders and judgments, and responded to mandates from the Courts of Appeal. She also is a Certified Mediator in Florida Circuit Civil and County Courts, and is a Qualified Arbitrator, permitting her to act as party representative or neutral in arbitration and mediation proceedings to successfully, efficiently and effectively resolve disputes.
In addition to advocating for her clients, Jessica is active in local, state and national professional, community and charitable organizations in leadership positions. Currently, she serves the Board of Directors for the Community Food & Outreach Center and the East Orlando Chamber of Commerce; the Board of Trustees for the OCBA Foundation; and the Advisory Board for the Central Florida Gay and Lesbian Law Association. She also serves as Vice-Chair of the WMFE Community Advisory Board; Co-Chair of the American Bar Association Section of Litigation's Pretrial Practice and Discovery Committee; and the Executive Committee of the Florida Bar Committee on Diversity and Inclusion. She is an active member of the Orange County Bar Association, who bestowed her with the Outstanding Service Award in 2005, 2009 and 2011, and the Junior League of Greater Orlando, Inc., amongst other organizations.
Jessica received her J.D. at Tulane University School of Law in 1992, where she served as the Articles Editor for the Tulane Environmental Law Journal. She received her B.B.A., magna cum laude, in International Business from Loyola University of the South in 1989. With her love of learning, Jessica frequently lectures, presents and authors on various professional and educational topics to diverse audiences. She is also a mentor for the American Bar Association Section of Litigation's Diverse Leaders Academy and the Central Florida Association for Women Lawyers, and a founder of the Central Florida Diversity & Mentoring Picnic in 2013.